Snow White (Snehvide)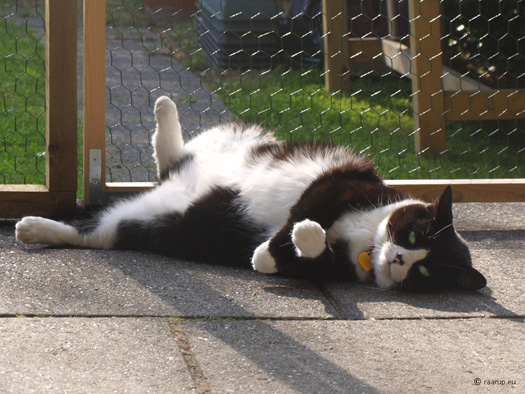 Snow White
(aka Snehvide) is a non-pedigree black and white tuxedo domestic shorthair. Some may ask how a black cat can be named Snow White, but if you recall the
Grimm Brothers' fairytale
, you'll know that Snow White was
white as snow, red as blood and black as ebony
. We got her November 2008 from the Grevinge Kattehjem shelter, where she had been placed because her owner "could no longer take care of her". Whatever happened, somebody in the past must have cared a lot for her and raised her to become this real good cat. She is so perfect in every way!
At the shelter she was called Scooter and her estimated date of birth set at January 1st 2000, but I would really love to know her earlier history... Thinking about adopting? Read Dorian Wagner's
My Next Cat Will Be the Most-Unadoptable Ever
Page still under construction, but here are a few pictures while you're waiting...